Starboard Touring Generation
$2,530.00
IN STOCK:
Carbon Top 12'6″ x 28″   -249L   $2,530
GENERATION
Generations ahead of the rest
10 x CLIMATE POSITIVE
The Generation is the best of 3 worlds; Surfing, Racing and Touring. The Generation is basically the perfect board for a one board quiver. A true high-performance all round paddle board.Due to popular demand, the range has expanded to 6 sizes in total to accommodate all riders' weight and skill levels.
Award-winning and the world's paddle board of choice: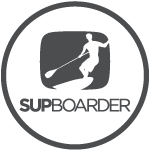 "Every paddler should own a board like the Generation"
SUPBoarder Magazine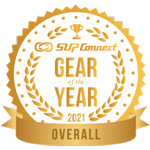 2021 Best Gear of The Year Awarded by
SUP Connect Magazine
A TRUE 3 IN 1 – A SIMPLE CHOICE FOR EVERY CONDITION
SURFING
It will remind you of the Longboard when surfing as the tail outline makes it respond with ease.
RACING
It will remind you of the 
All Star
 board when racing in all water conditions.
TOURING
It will remind you of the 
Touring
 board when it comes to stability and user-friendliness.
Additional information
| | |
| --- | --- |
| Standard | 499 |
| Oval | 559 |
| Adjustable | 529 |
| Travel Adjustable | 589 |
Related products
$1,299.00 – $1,999.00

The perfect introductory (beginner) paddle board for first time paddlers who want to paddle fast and stay dry.

A progressive, versatile shape sporting a big bottom concave and boxy rails for unmatched stability, speed and glide potential. The size ranges from length 12'0" to 10'2" accommodates all rider weights and abilities. The bigger sizes offer the most stability from the wider outline, while the shorter narrower boards are suited for lighter riders offering greater tracking and maneuverability. It's one of the best Stand Up Paddle experiences you can have on flat water or with light wind chop.

WIDE TAIL AND NOSE
Provides an entirely smooth and balanced trim for efficient paddling over distance. You can step back for a snap turn or count on the nose area for added stability in chop.

THE BOXY RAILS
Increase the stability of the board and limits water flowing onto the deck, keeping feet and gear dry, essential in cooler climates.

BUNGEE TIE DOWN
On the nose for storing your gear.

(Available only on Tikhine, ASAP and Lite Tech models)

Constructions
CARBON TOP
LIGHTNESS YOU CAN FEEL
The best-lightest value ever
Comes in Wave graphic designed by Sonni Honscheid.
Shoulder carry strap makes it easy and lighter to carry, bungee tie downs nose and tail to transport gear.
Introducing light biaxial carbon on the deck mixed with a protective layer of low weight fiberglass placement resulting in the lightness you can feel.
Australian pine on the standing area for extra impact resistant and rigidity.

STARLITE
WINDSURFABLE – DURABLE
Ultra-durable, scratch and impact resistant woven 200g twill azure rail protection.
The combination of twin T-stringers deck and bottom to protect against total breakage. The T-stringers are positioned close to the rail working like an i-beam to endure heavy drops and strong wipeouts.
Starlite now features a full deck of 0.6mm Australian pine wood which is sandwiched between 2 glass outer skins, increasing the overall total breakage strength and reducing the weight due to lower resin absorption.

STARSHOT TIKHINE
ART YOU CAN RIDE
Comes with 2 x beautiful Tikhine design options, designed by Sonni Honscheid.
Shoulder carry strap makes it easy and lighter to carry, bungee tie downs nose and tail to transport gear.
Australian pine on the standing area for extra impact resistance and rigidity.
Multiple layers of high-grade fiberglass.
Comes with protective rail saver tape to minimizes paddle scratches.

ASAP
AS STRONG AS POSSIBLE
Impact-resistant high-density EVA wrapping the whole rail from nose to tail.
Multiple layers of high-grade fiberglass are wetted out in epoxy resin wrapping the hull.
Australian pine on the standing area for extra impact resistance and rigidity.
Extra rigidity with the introduction of unidirectional stringer bands and solid with added rail and nose reinforcements.

LITE TECH
LIGHT, STRONG, AFFORDABLE
New shoulder carry strap insert. Shoulder carry strap can be bought aftermarket.
Extra rigidity with the introduction of unidirectional stringer bands and solid with added rail / nose reinforcements.
Australian pine on the standing area for extra impact resistance and rigidity in the most critical area.
All inserts have added high-density foam reinforcements.

Model

12'0″ x 34″
GO
12'0″ xx30″
GO
11'2″ x 32″
GO
11'2″ x 28″
GO
10'8″ x 31″
GO
10'2″ x 29″
GO
Length
12'0″ / 365.8 cm
12'0″ / 365.8 cm
11'2″ / 340.4 cm
11'2″ / 340.4 cm
10'8″ / 325.1 cm
10'2″ / 309.9 cm
Width
34″ / 86.4 cm
30″ / 76 cm
32″ / 81.3 cm
28″ / 71.1 cm
31″ / 78.7 cm
29″ / 73.7 cm
Thickness
4.8″ / 12.2 cm
4.6″ / 11.7 cm
4.7″ / 11.9 cm
4.5″ / 11.4 cm
4.5″ / 11.4 cm
4.4″ / 11.1 cm
Tail Width
18.9″ / 48 cm
16.6 / 42.1 cm
20.2″ / 51.3 cm
17.7″ / 44.9 cm
18.0″ / 45.7 cm
17.1″ / 43.4 cm
Volume
256 L
221 L
217 L
190 L
192 L
177 L
Rider Weight
70-130 kg
60-100 kg
60-105 kg
45-95 kg
55-100 kg
50-95 kg
Fin Set Up
Single
WS: Thruster
Single
WS: Thruster
Single
WS: Thruster
Single
Single
WS: Thruster
Single
Fins
Center
8″ / 20.3 cm ASAP: 9″ / 22.9 cm
Center
8″ / 20.3 cm ASAP: 9″ / 22.9 cm
Center
8″ / 20.3 cm ASAP: 9″ / 22.9 cm
Center
8″ / 20.3 cm
Center
Race 23 / ASAP 9″ /22.9 cm
Center
Race 23
Weight
ASAP: 13.8 kg (est)
STARLITEWS: 14.0 kg (est)
ASAPWS: 14.4 kg (est)
ASAP: 13.0 kg (est)
STARLITEWS: 12.1 kg (est)
ASAPWS: 13.1 kg (est)
CARBONTOP: 10.8 kg (est)
STARHOTTIKIHINE: 11.8 kg (est)
ASAP: 13.0 kg (est)
LITE TECH: 12.5 kg (est)
STARLITEWS: 13.0 kg (est)
ASAPWS: 13.0 kg (est)
CARBONTOP: 9.1 kg (est)
STARHOTTIKIHINE: 10.0 kg (est)
CARBONTOP: 9.7 kg (est)
STARHOTTIKIHINE: 10.6 kg (est)
ASAP: 11.3 kg (est)
LITE TECH: 11.3 kg (est)
STARLITEWS: 10.8 kg (est)
CARBONTOP: 8.5 kg (est)
STARHOTTIKIHINE: 9.3 kg (est)

$

1,299.00

20% OFF on selected Quatro Board available in store, call for more info

The Drifter W is a Wake / Kite crossover. Shorter lengths and smaller volumes make for easy pumping and control at speed when being towed and riding the wake.

A slight concave deck delivers a more connected feeling to your feet. It acts like a skateboard deck where you always find something to push on when turning and pumping.

KT Surfing's signature Quad Concave Bottom with beveled rails and concaves in the bevels are optimized for the softest and quickest touchdown and release.

Cutouts have been introduced for less surface area and to make the board feel smaller than it is. A beveled tail further softens the takeoff and release.

The construction is built around an EPS core with Carbon and Glass laminate encompassing the deck and bottom. Specific reinforcements create a zero-lag symbiosis with the foil.

All sizes come with inserts and pads, but without straps.

Carbon & Glass Construction.

Available in 4'0", 4'4" feet.

Track Box.

Sapphire Yellow.

$

954.00

The drop-top roadster of our SUP range, the Sport inflatable paddle board is built for speed and performance. You'll feel the wind on your face as you glide across the water on this high-spec inflatable paddle board. It's ideal for paddlers looking to up their paddling game – perfect to progress onto from an all-round board, like the 10'6" Ride.

The Sport SUP has been designed for the more experienced paddler, with a focus on speed and dynamic performance (although it's not a race board).

New for 2021: The Speed Tail. This brand new feature across our Sport range offers enhanced speed and nippy maneuverability. The rubberized edge on the tail aids water release and increases speed.

The sleek shape of the Sport cuts through the water with ease and the drawn-out nose section gives you more glide across the water.

It offers fast inflation and great flat-water performance. If you're looking for slightly more stability then the 11'3″ Sport is well-suited to a slightly larger rider. Or if you want something for longer touring trips, then check out our 12'6″ Sport.

All Sport boards boast our patented RSS system for maximum rigidity, twinned with our exclusive MSL material gives you superior stability and durability.

Timeless design: The Red Paddle Co iconic design has been updated for 2021 with a more streamlined look and feel. The extended Red embossed deck pad now reaches right down to the tail, wraps closer to the rails, and offers superior comfort and grip. The diamond-cut rear provides extra stability for performing step back turns, or for riding in bigger waves.

Flat Bungee Cargo System – UNIQUE TO RED PADDLE CO! – The self-closing, flat bungee straps are now larger, creating more tension to keep all your gear on your board! All boards come with three bungee straps on the nose, setting you up perfectly for adventures to come.

Ergonomic tubular handles on all boards to give a cushioned, comfy grip when carrying your board.

All Sport boards come with a durable fin from world-leading surfboard fin creators FCS – slotted into the fin box easily by hand and secured in place with a finger bolt.

New Titan II pump! Included with all of our SUP packages, our newly refined industry-leading Titan II pump takes you from neatly-packed to fully-inflated in half the time, with half the effort.

All Terrain Backpack: The liberating thing about our inflatable boards is how easy they are to travel with. Whether you're driving to the coast, or flying across the world, all our boards deflate and pack away neatly into our purpose-designed All Terrain backpack, so you can easily transport it to your next location.

If you're looking for a board that can handle more extreme conditions, then the Sport should be at the top of your list.

Available in

11'0″ x 30″ x 4.7″ – 235L – $1,449.00
11'3″ x 32″ x 4.7″ – 260L – $1,499.00
12'6″ x 30″ x 5.9″ – 330L – $1,599.00

$

1,449.00